The founders of S.A.S.S.I.E. have over 30 combined years of experience working with children in areas ranging from child & family consultation, special needs advocacy to educational enrichment and lobbying.
LaShawn Green
Ms. LaShawn D. Green has over ten years of experience working with children and adolescents through various agencies in Prince George's County Maryland.  For two years Ms. Green was a Kindergarten Teacher Assistant at Washington McLaughlin Christian School in Hyattsville, MD.  Most of Ms. Green's professional experience has been working with and coordinating programs for Teen Parents; facilitating parenting classes and support groups. She has been a Coordinator for the Suitland High School Teen Pregnancy and Parenting Program, located in Suitland MD.
The Suitland High School Program focused on developing Life Skills, such as Time and Financial management, Self-esteem Building for child and self, and Employment Techniques. Prior to the Suitland High School Program, Ms. Green was the Coordinator of Family Education Services, Prince George's County division, for The Family Tree, Inc. which is a Statewide non-profit Child Abuse and Neglect Prevention Agency.  Ms. Green also has numerous hours of volunteer, mentoring, and advocates services and has received recognition for commitment to her community.  She has received an award from Outstanding Community Service, from the Pedology Program at Bowie State University; Outstanding Academic Achievement Award from the Alvin Adler Adlerian Institution, in New York; an award for Outstanding Americanism from Disabled American Veterans, Memorial Chapter.
Ms. Green graduated from Suitland High School located in Suitland Maryland in 1990.  She has a Master of Art degree in Counseling and Psychotherapy, with a specialization in Adlerian Therapy and a Bachelor of Science in Pedology (the scientific study of the growth, development, and socialization of children and adolescents, from conception to age 18) from Bowie State University, in Bowie Maryland.  Ms. Green has an Associate of Applied Science in Early Childhood Program Management from Prince George's County Community College, in Largo Maryland.  Her other organizational affiliations include being a member of Delta Sigma Theta Sorority, Inc. and a Charter member of the Pedology Club at Bowie State University.  Her Graduate Thesis focused on the Mother-daughter Relationship in the African American community during childhood and it's affect's on the daughter's adulthood outcomes: education level, income level, martial status, sexual behaviors, number of pregnancies and births, criminal behaviors, and self-esteem.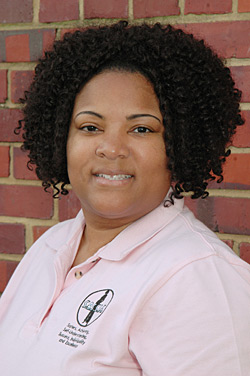 Dr. Renee Neely-Walters
Dr. Renee Neely is a two-time Bowie State University alumni, who holds a Bachelor of Science in Political Science, a Masters of Arts in Counseling Psychology, and a Doctor of Psychology in Clinical Psychology from Argosy University. For the past 13-years, she has served as a Psychologist within the District of Columbia Public Charter School System, where she is responsible for serving over 700 students and families. Most recently, Dr. Neely has taken on the role of teaching "Introduction to Psychology" to high school seniors. Prior to her current position, Dr. Neely served as a Congressional Fellow for Congressman Bobby Scott, VA (D).  In this role she advocated for children and families by drafting legislation for initiatives within the areas of juvenile justice, education, health disparities, and workforce development.  Dr. Neely's diverse work history also includes her dedication and commitment to serving as the Co-Founder for S.A.S.S.I.E. Mentoring Inc. and Metropolitan Psychological Group, LLC. Dr. Neely's member affiliations include the National Council of Negro Women (NCNW) and the American Psychological Association (APA).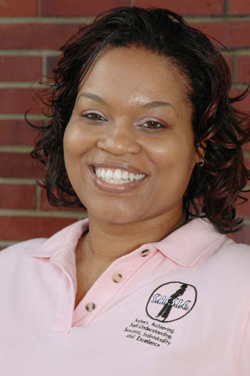 Kimberly Watson
Ms. Kimberly Michelle Watson is currently a Child Care Specialist/Advocate and Human Resource Professional, with over twelve years experience advocating for children and youth and five years of experience in the Human Resources field. As a Child Care Specialist and Human Resource professional, Ms. Watson's capabilities include: the ability to manage programs and special events, expert, competent and knowledgeable of early child care and education, facilitate work groups and work with employees on building competencies that support an organization's missions and critical functions. Major strengths include program and event planning, organization assessment, consulting, training design and development, presentation and facilitation, research, and data collection.
Ms. Watson holds a master's degree in Human Resource Development and bachelor's degree in Pedology which is the study of children, from Bowie State University. She is also continuously and actively involved in her community advocating and striving to make a difference in the lives of children and adults.