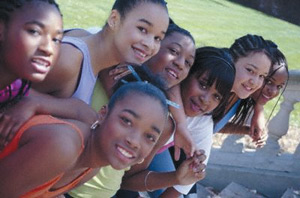 S.A.S.S.I.E. is a charitable organization that provides mentoring, educational enrichment, career counseling, life-coaching, and leadership development for teenage girls and families. S.A.S.S.I.E. stands for: Sisterhood Achieving Self-Understanding, Success, Individuality and Excellence.
Today's youth are the start of tomorrow's future. Therefore, our mission and goal is to create and develop a brighter tomorrow filled with confident individuals ready for success, self-independence, and most importantly, living a healthy, purpose-driven life.
S.A.S.S.I.E.'s mentoring program seeks to guide teenage girls in learning how to make appropriate decisions and develop skills that will result in healthier, self-sufficient and productive life styles.
The founders of S.A.S.S.I.E. have over 30 combined years of experience working with children in areas ranging from child & family consultation, special needs advocacy to educational enrichment and lobbying.
Mission Statement
S.A.S.S.I.E. will be utilized as a mentoring program to promote self understanding, individuality and leadership among teen girls.
Vision Statement
Through continuous and strong collaborative efforts S.A.S.S.I.E. envisions strengthening the community by helping youth and families live and maintain a healthy purpose driven life.